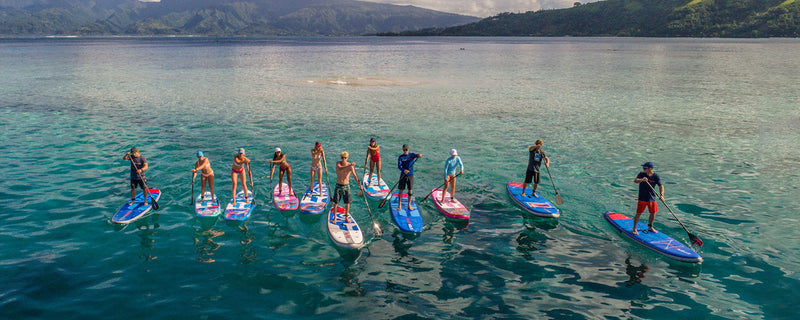 Break Free and Fly
The home of foiling! Wing, Board and Foil packages designed to heighten your ride
Let's Fly
It's Time to Go.
The perfect introductory boards for first time paddlers who want to paddle fast and stay dry. The Starboard Go Range gives one of the best SUP experiences you can have on flat water or with light wind chop.
Let's Go!
https://m.youtube.com/watch?time_continue=254&v=N6lJG7PuN2c&feature=emb_logo
Starboard is a company with a 
focus on sustainability
, and this is clearly reflected in how the company does business. Under the leadership of founder Svein Rasmussen, Starboard has continuously pushed the boundaries of what is possible in terms of sustainable production and the implementation of a circular economy. 
"Being near, in, on or under water can make you happier, healthier, more connected and better at what you do"
- Wallace J Nichols. Blue Mind.